INDEPENDENT LABEL MARKET : SUCCESS!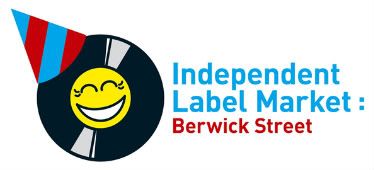 A couple of weeks ago Angular's
'Independent Label Market'
saw some of the UK's leading indie labels alongside some of the UK's newest and freshest indie labels peddling their produce shoulder to shoulder at London's historic Berwick St Market.
The sun shone, Jarvis Cocker turned up to spin some tunes and a splendid time was guaranteed for all. Thank you if you made it down. Watch this space for news on future events!
HAPPY DAYS AT THE ANGULAR STALL!
www.independentlabelmarket.tumblr.com
*************************************************
FRESH TOUCH
Angular also acquired a new act at the Independent Label Market in the shape of 'Fresh Touch', an intriguing project lead by Richard Russell, head of XL Recordings and producer of Gil Scott-Heron's wonderful final album. Richard is joined by remarkable young producer Rodaidh McDonald (The xx, Cerbral Ballzy, Esben & The Witch etc), who runs the
XL Studio.
Recorded in Ethiopia last year, 'Fresh Touch' also features both local and some very well known Western musicians.
In a nice circular turn of events Richard was also one the guys behind 90's rave pioneers Kicks Like A Mule, whose track 'The Bouncer' was covered by Klaxons way back on
ARC012.
XL were offering a 'Record Label Starter Kit' to the highest bidder at their stall and Angular swept in to win with a late bid as the market was packing up.
You can read an interview with Angular's Joe Daniel about the signing here at
The Quietus
more news to follow!
Angular is...
giving you a mention
Angulate: Sign up to mailing list
Angular Elsewhere
RSS Feeds
Angular News Feed