Once we'd found the basis for the logo, the next job was to calculate the angles and scale of the metal plug (easy! 180 / 3 = 60 degrees between each prong) and make a representation of it in a vector graphics editor. You can see how this looked here:
This gave us a good idea of the scale and dimensions of the plug and how it would look with some text added. However, it was obvious that this was too complex for a logo and strayed from the original brief to produce an imaginary map symbol... so back to basics we go, this time on a photocopier. This version is getting closer to the final logo now, with three identical shapes that fit together.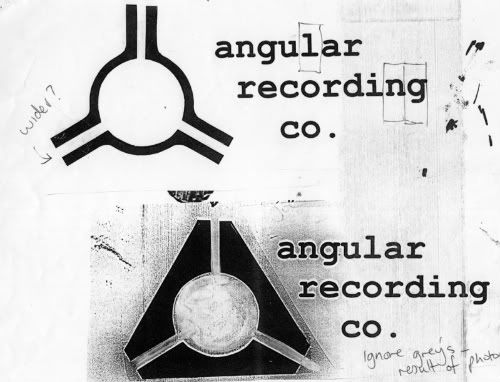 As you can see there were two different options - the rejected one filled in the corners of the shapes to make bolder blocks. I still quite like this one, and it may one day be revived for a sub-label called 'Triangular'... However the top option was deemed the best, so we set about adding text (in the OS approved Gill Sans font) and a border with curved corners to produce this - the proto ARC logo: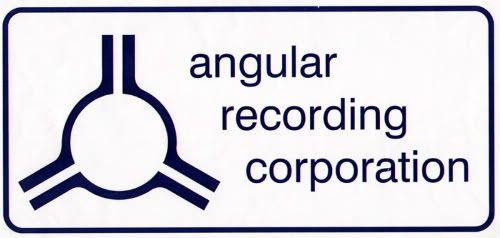 END OF PART 2
Angular is...
giving you a mention
Angulate: Sign up to mailing list
Angular Elsewhere
The band formed when guitarist Joe met vocalist Alexis in a tea room in Pinner, a suburb in North West London, and the pair discovered a shared affinity with emotive, brash and confrontational music. The pair soon wrote a song 'Laxteen', which was recorded in a studio owned by Scott Rosenthal in New York. Scott also played drums on the track. Upon returning to London Andrew Moran was recruited as drummer and the trio played their debut at Brixton Windmill.
A new version of the Deluxe Special Edition Reissue of Ruth's ''Polaroïd/Roman/Photo' to be released on Angular on 4th December.
RSS Feeds
Angular News Feed